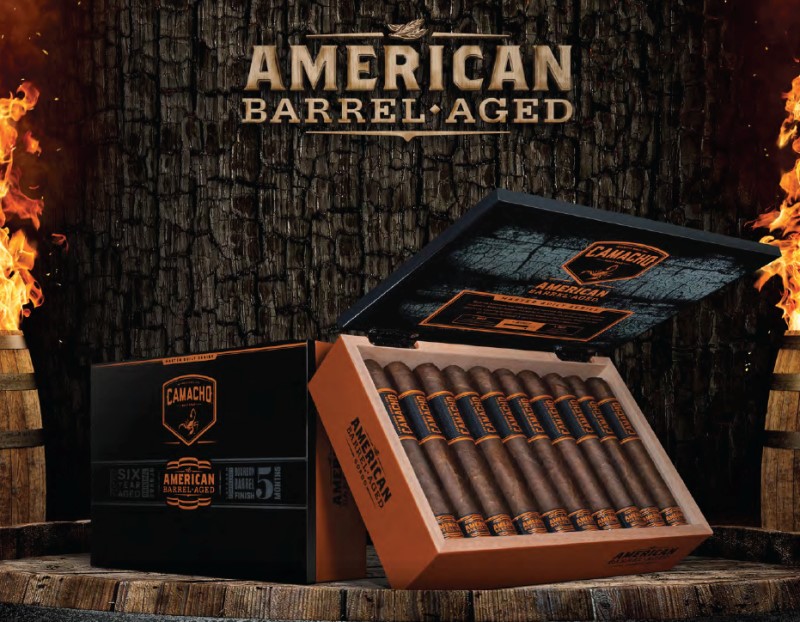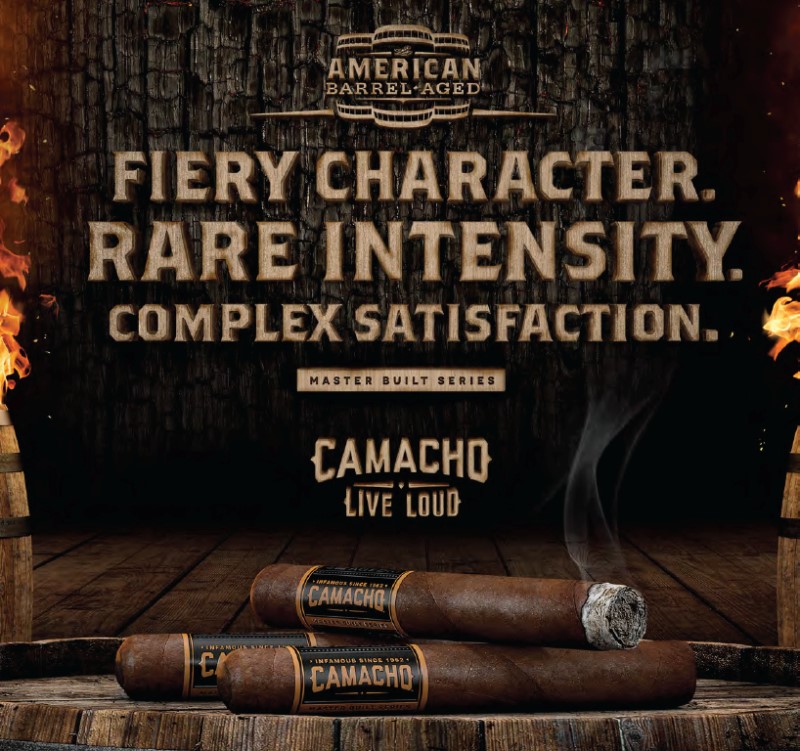 HONORING ONE TRADITION WHILE BREAKING ANOTHER.

Brace yourself for a monumental smoke that welds the essence of true frontier mettle to Camacho's impenetrable Cuban roots. A cigar that shatters all expectations, pushes every limit and paves the way for a life lived out loud.

With the spirit of America and the soul of a craftsman, Camacho American Barrel-Aged celebrates the hardworking grit of Kentucky bourbon makers and the passionate artistry of our master builders. Challenging convention at every turn.

Working together to forge an intense smoking experience unlike anything else. A process that begins with the original Corojo plant, aging its legendary leaves for six years and then locking them in charred Kentucky bourbon barrels.

Wrapped in all-American broadleaf, each stick delivers a richness and complexity characterized by oaky flavors and sweet bourbon aromas. American Barrel-Aged is truly the embodiment of uncompromising craftsmanship. Born from the inexhaustible spirit that has inspired Camacho from day one.